Okay, I have to be honest, roasted grapes are a bit unusual, even for me. But, hear me out because they are pretty tasty, and are really good when paired with the right spread and crackers.
I've used grapes countless times throughout the years in different fruit, charcuterie and party planners in general. Grapes are delicious, hold up well, and are a great color addition. Roasted grapes though? I wasn't so sure how I'd feel about them.
When I first saw a recipe for roasted grapes in the Ultimate Appetizer Ideabook (aka my appetizer bible) I wasn't so sure how I'd feel about them. After all, wasn't a roasted grape kind of just like a raisin? Wrong. When you roast these grapes at a high temperature for a few minutes, then add olive oil and seasonings it transforms them into a completely different food.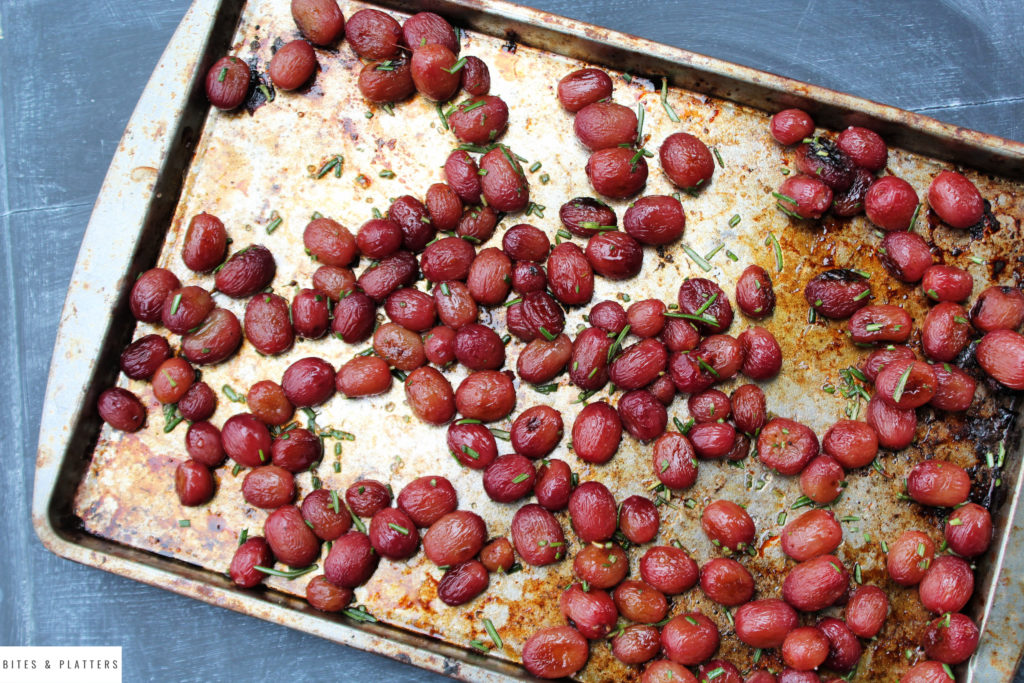 The uses for roasted grapes are only as limited as your mind allows. Canapé bites? Yes. Salads? Yes. Thanksgiving stuffing? Why not!
I decided that I was going to compliment the sweetness of these grapes by finishing them off with some fresh rosemary (remember me telling you about my rosemary obsession?)  and it does not disappoint! In a future post, I'll share a honey-lime cream cheese spread that I paired with these that is absolutely perfect.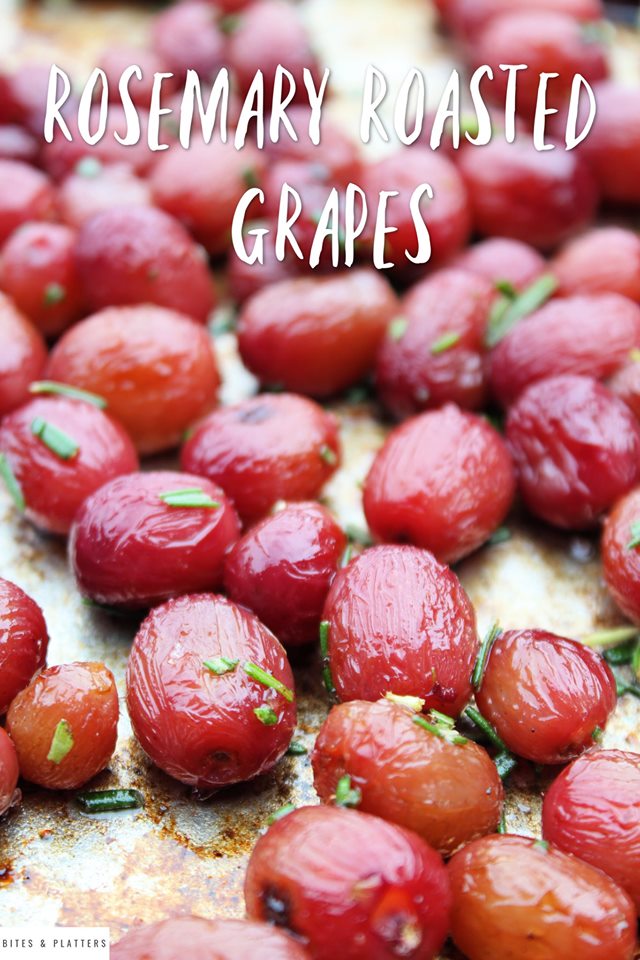 While I've yet to try roasting different varietals of grapes, that will definitely be on my to-do list soon!
How to make rosemary roasted grapes: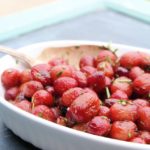 Ingredients
3 cups of red seedless grapes

1.5 tablespoons of olive oil

dash of coarse salt

pinch of ground black pepper

3 tablespoons coarsely chopped rosemary
Instructions
Preheat your oven to 400 degrees.
Place all of the grapes on a baking pan, then drizzle olive oil on top of them. Sprinkle the salt a pepper over the grapes.
Bake for approximately 20-25 minutes, tossing the grapes once or twice during that time until the grapes appear juicy.
Pour into a serving dish and coat with the fresh rosemary.
Enjoy!
penci_recipe]Post contains an affiliate link.