I'm sure that if you are a foodie you've heard the term grazing platter. Read below on how to create a grazing platter of your own!
As far as I can tell it's a term that was created for platters that aren't really a charcuterie platter, and not just a cheese platter. It's more than just a platter. It's got small bites of food added in with the platter to really create a heartier snack, depending on what you create it could even be in lieu of a full meal.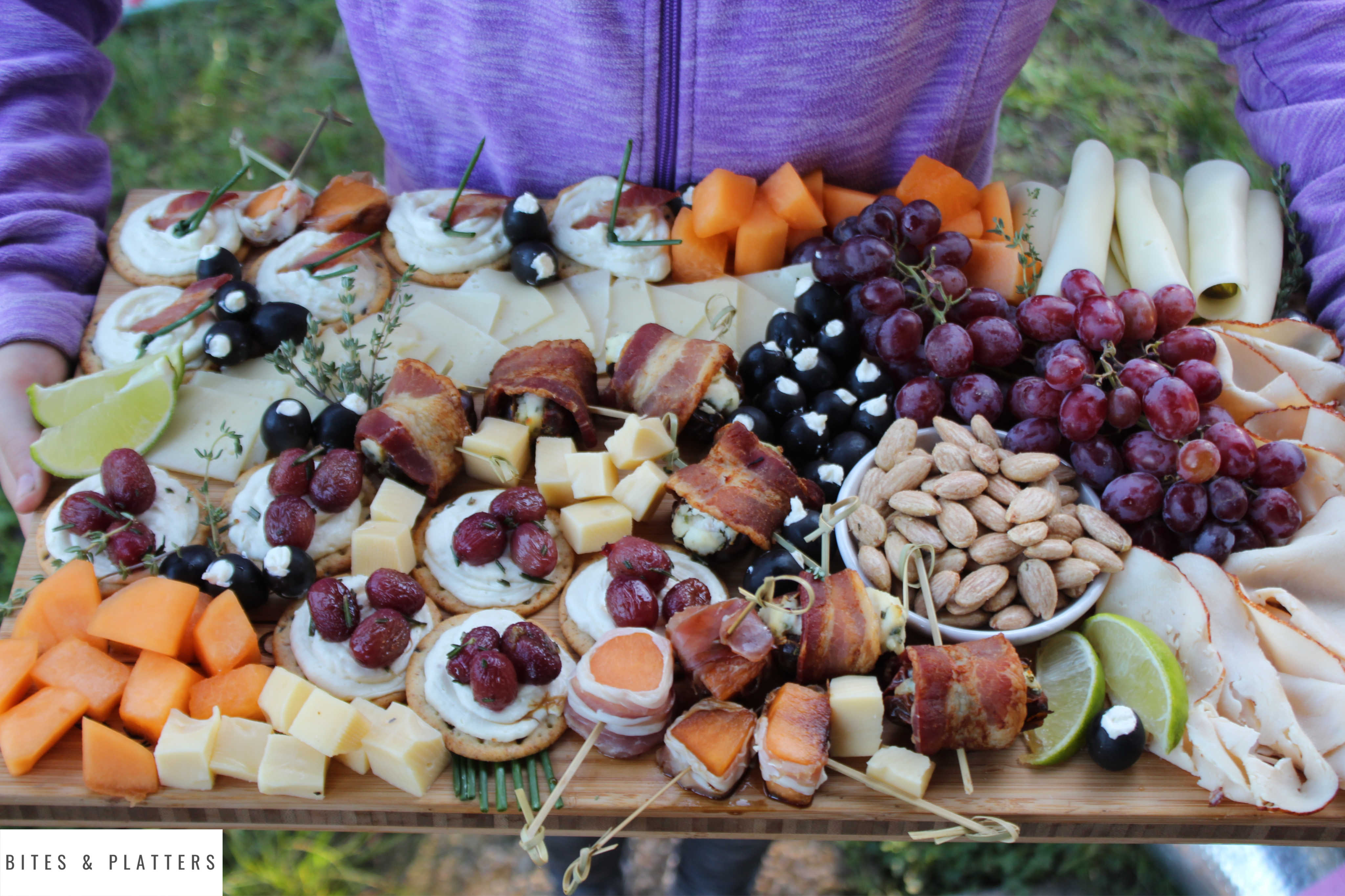 How to create a grazing platter:
So, to create this work of art you'll obviously need a large platter. I generally use a large cutting board
that I have for this, but anything that you have that's food safe will work.
Next, think of things like small bowls and plates that you could potentially add to the platter to separate things so that dips and flavors that you want to keep separate stay separate. It also makes the board more visually appealing.
When you begin adding to the grazing board keep in mind a few things. Have a variety of colors on the platter, as well as having things that are fresh, crunchy, sweet, and savory.
For this particular grazing platter, I had fresh grapes for sweetness and color, cheeses, as well as prosciutto-wrapped cantaloupe, stuffed olives, lime and honey cream cheese spread, and roasted almonds. Style items so that the colors are evenly spread out and make sense.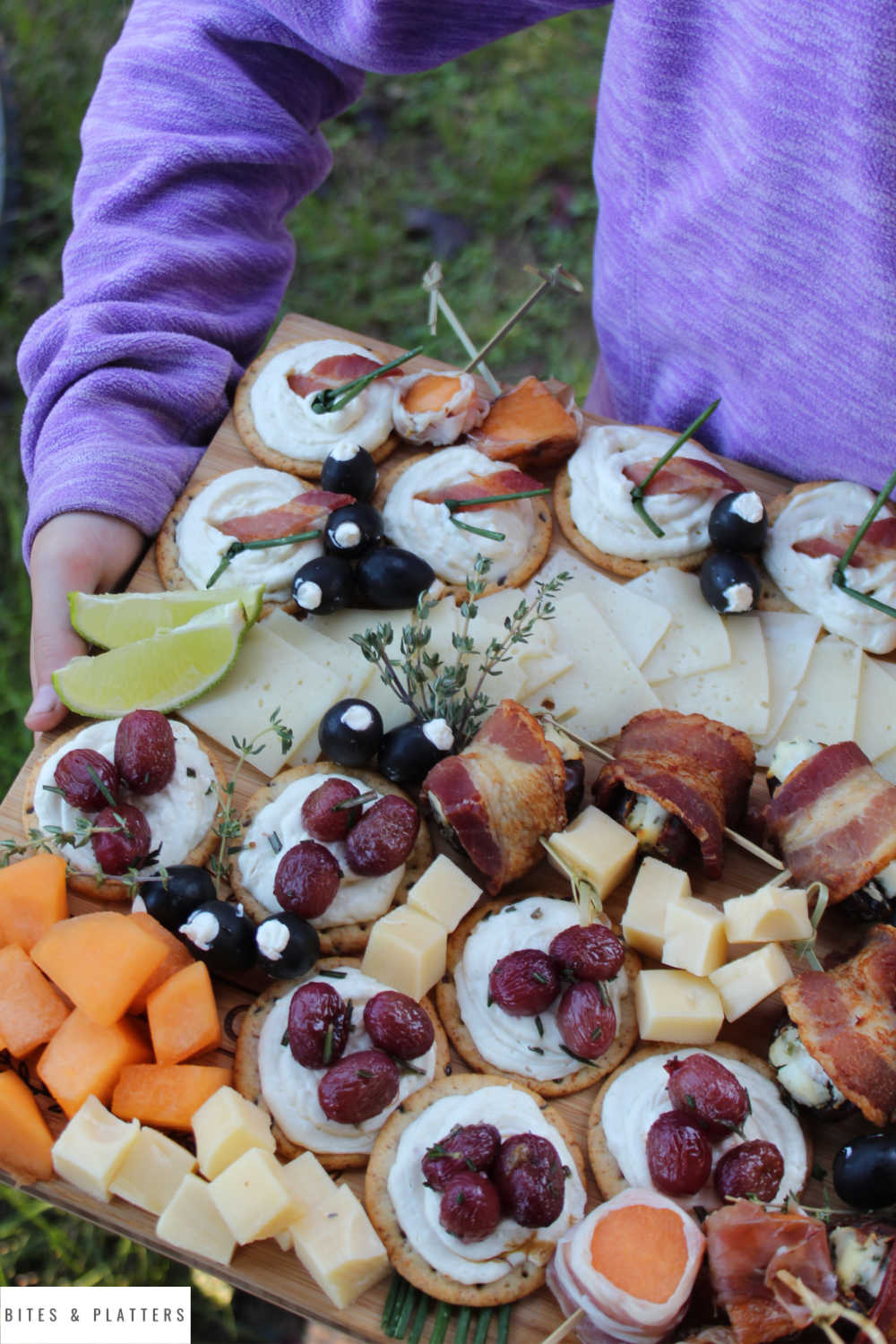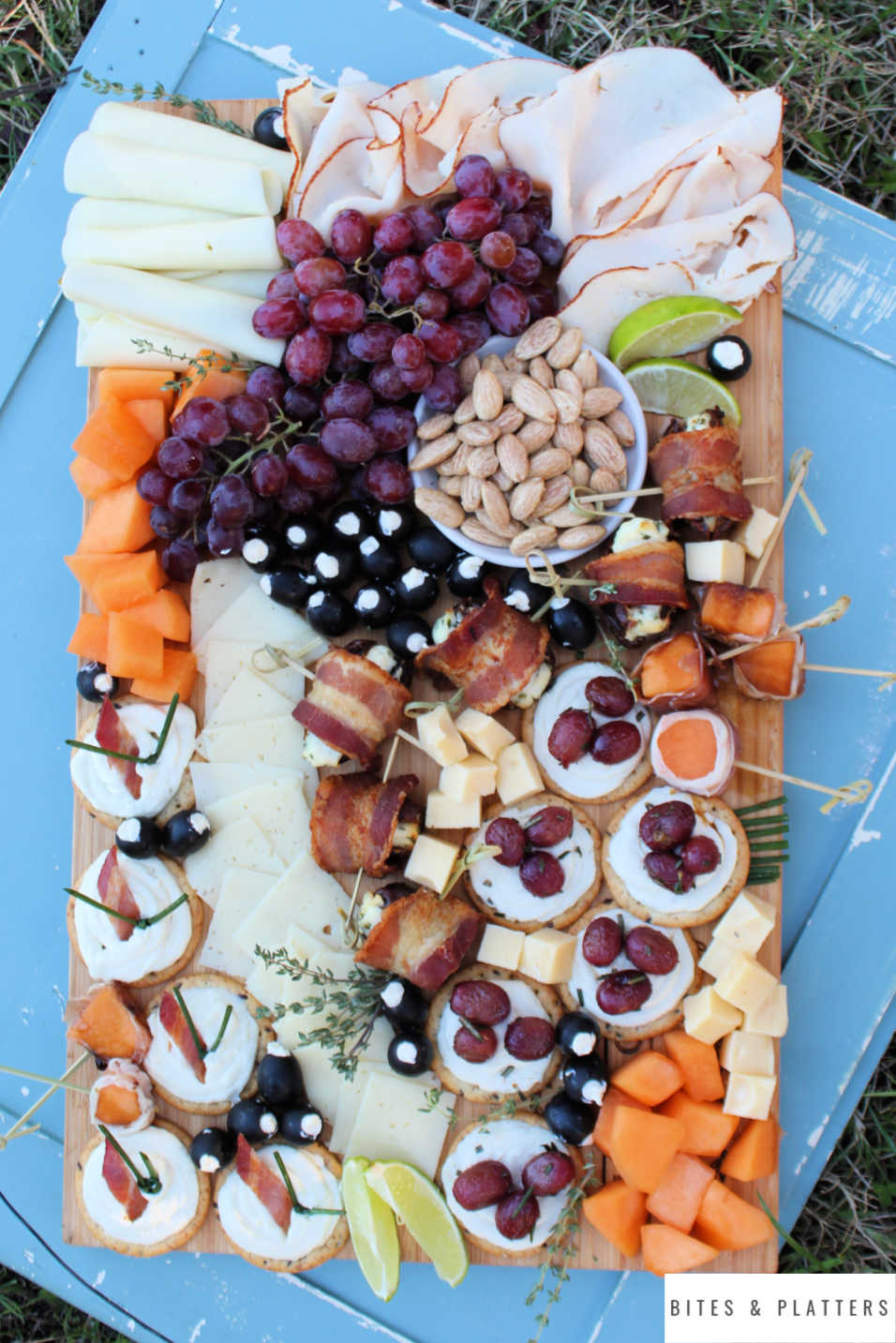 Don't overthink it though. The best platters are ones that are treated as a canvas; let your mind paint the picture with your hands.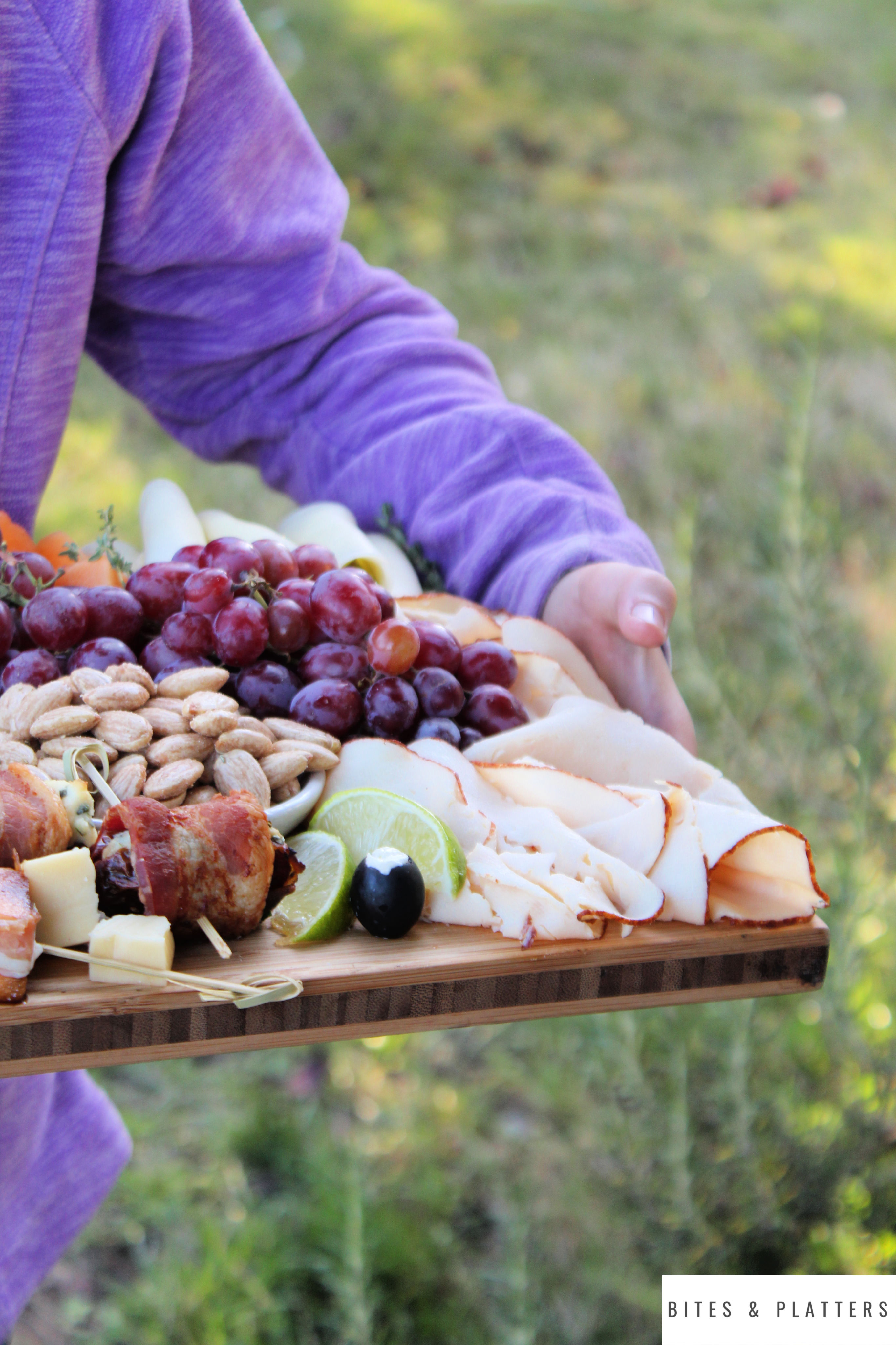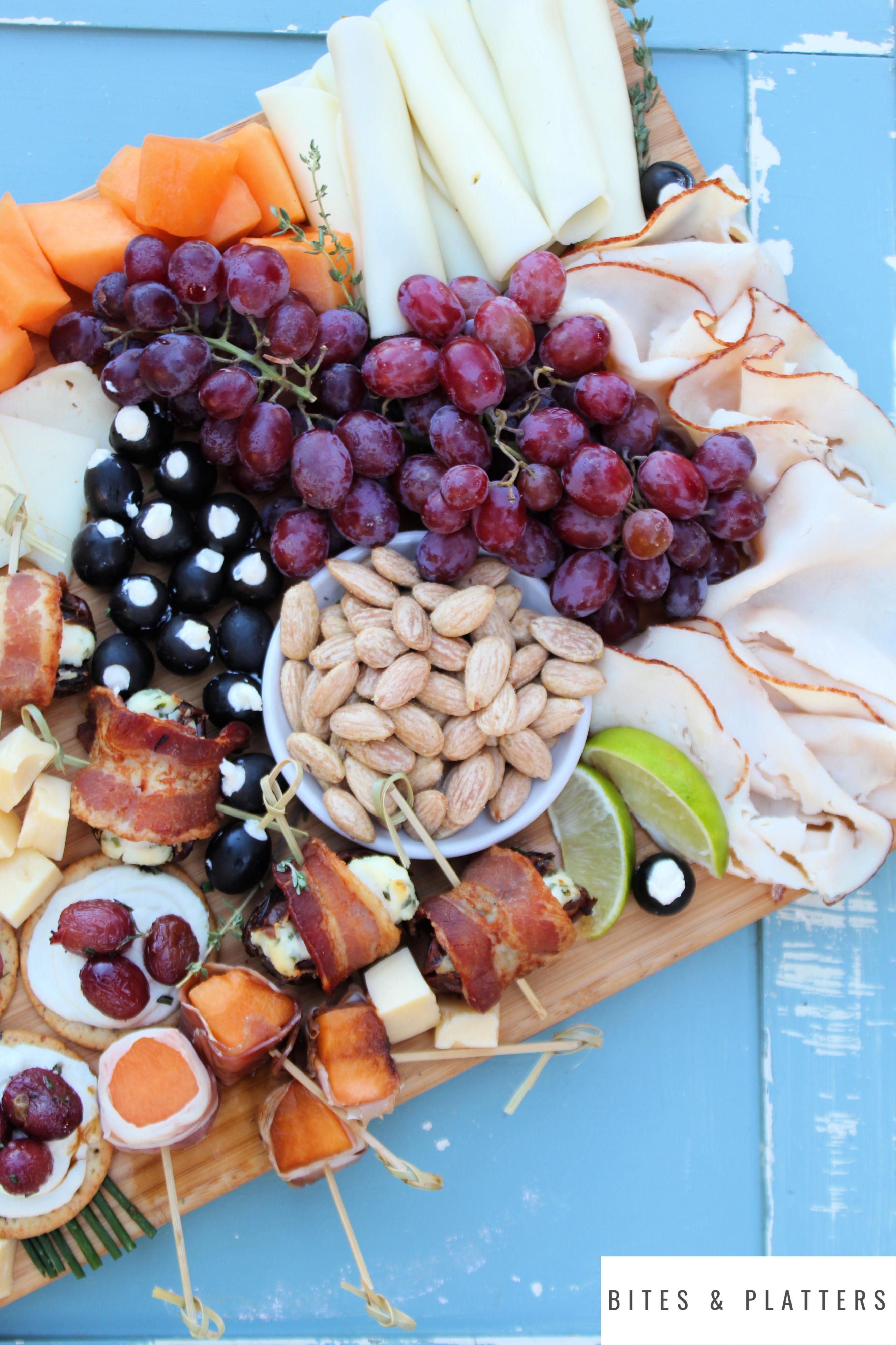 What to replicate this grazing platter? Follow the links below for the individual recipes!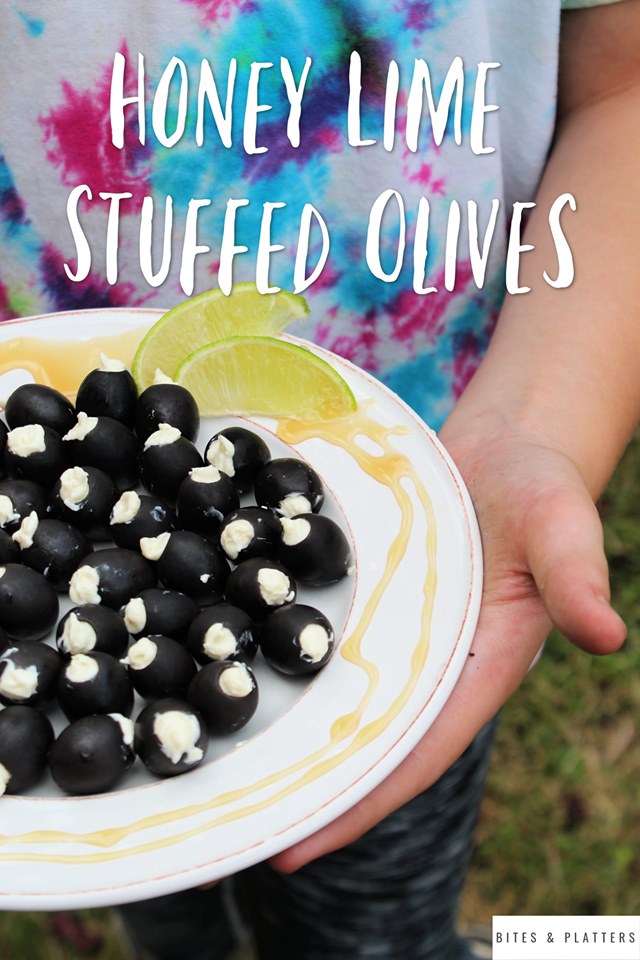 Lime and Honey Cream Cheese Spread
One final tip – add an herb garnish.
Voila! Bon appetit!